It's that time of the year again – Parkinson's Awareness Week! As I have blogged before, Parkinson's is a condition very close to my heart, so I always like to try and spread awareness throughout the year but especially during Parkinson's Awareness Week. Parkinson's UK is a fantastic charity which does so much to support Parkinson's sufferers and their families and also to carry out research to help find a cure for the illness. Parkinson's UK is well aware that many people do not know of, or fully understand, how Parkinson's manifests itself, or thatParkinson's UK is here to help, so they've put together a really helpful short video I wanted to share with you below. The more people that share, the more people can be reached 😀
But first – What is Parkinson's?
Parkinson's is a condition which occurs when nerve cells in the brain die. These nerve cells are needed to create the chemical dopamine. Dopamine sends signals from the brain around the body allowing you to speak and move the way you want to. Without dopamine you lose control of simple speech and movement, which can result in the hand tremors most commonly associated with Parkinson's.
However, the symptoms of Parkinson's are usually far more extensive than a tremor in the hand. Often those with Parkinson's find it hard to swallow and speak, and also find that their bodies completely seize up at times, leaving them unable to move at all. There are also many other physical and mental symptoms which can cause distress and frustration for sufferers. I mean, imagine how you'd feel if you couldn't do the simplest things you've spent the majority of your life completely able to do?

Key Facts about Parkinson's
♥ Parkinson's is a progressive neurological condition for which there is currently no cure.
♥It is the second most common neurodegenerative disease in the UK, after dementia.
♥People with Parkinson's don't have enough of the chemical dopamine, because for some reason specific nerve cells in their brain have died. It is not yet known why this happens.
♥Some of the main symptoms of Parkinson's are tremor, muscle stiffness, tiredness, pain and depression.
♥Symptoms vary greatly from person to person.
♥Parkinson's can make everyday situations – such as getting dressed, talking, writing or using a computer – very difficult and frustrating.
♥Parkinson's is a fluctuating condition which can change from day to day and even hour to hour.
♥Up to 80% of Parkinson's sufferers will go on to develop Parkinson's Dementia.
♥Parkinson's Dementia causes hallucinations, memory loss and confusion, gradually robbing people of their independence, relationships and their dignity.
♥7.45 million people worldwide are estimated to have Parkinson's.
♥127,000 people in the UK have Parkinson's.
♥1 in 500 people in the UK will develop Parkinson's.
♥1 person every hour in the UK is diagnosed with Parkinson's.
Parkinson's Awareness Week 2016
This year for Parkinson's Awareness Week, Parkinsons's UK is really keen to increase knowledge of not only Parkinson's but also the charity themselves. Many people keep their Parkinson's a secret, which can be very lonely, and so they hope that by people sharing the below video, it will let people know that they need not be alone, and that Parkinson's UK is there to offer support and help to all those affected.
This year the theme for Parkinson's Awareness Week is One Small Thing. They're asking those affected by Parkinson's to share the small things which make a big difference to their lives to help them cope with the condition.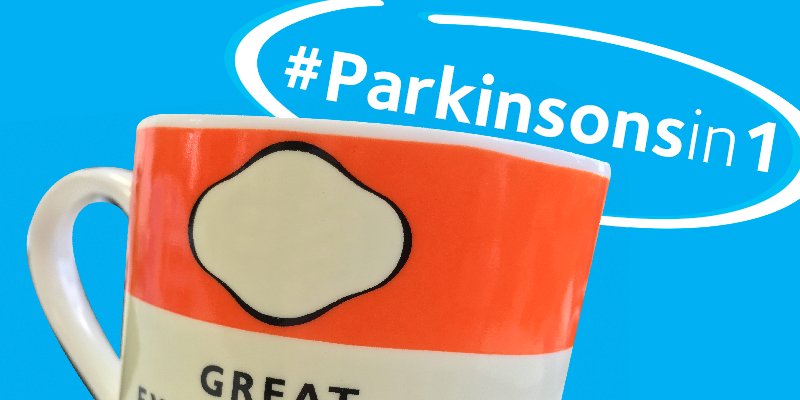 I'm really looking forward to seeing what things help other people – I might pick up some new tips and tricks to help my family and it's also nice to engage with others affected by
Parkinson's

.

Parkinson's UK

offers so many great services such as support groups and online forums to make sure no one has to deal with

Parkinson's

alone. You can find out about what little things make a huge difference to people by following @ParkinsonsUK on Twitter and checking out the hashtag #Parkinsonsin1 I'll be sharing one thing that makes a difference to me and also my family later on this week.
If you want to learn more about
Parkinson's

and the work that

Parkinson's UK

does be sure to visit their website – www.parkinsons.org.uk
P.S – I definitely don't claim to know everything about Parkinson's or what those with Parkinson's go through. I am purely drawing from mine and my family's knowledge and experience of this condition, and the help that Parkinson's UK have given us.